Inspired by the american innovators Sullivan and Wright, a prominent Dutch architect, Hendrik Petrus Berlage became on of the most influential figures of European Early-Modern Architecture.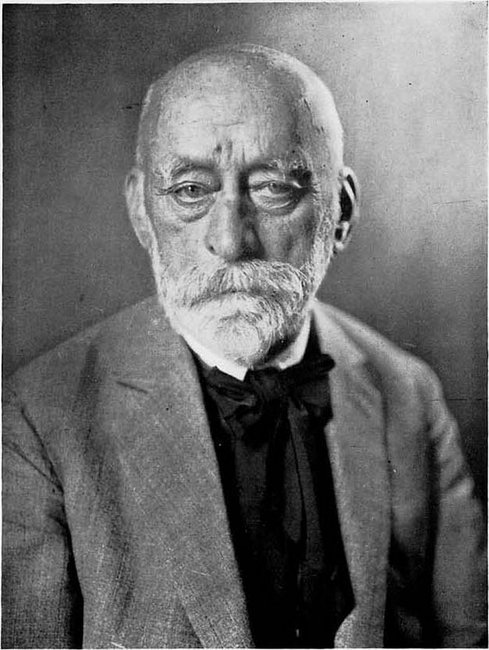 Image source: https://ita.archinform.net
About his life
Hendrik Petrus Berlage was born on February 21, 1856 in Amsterdam. Berlage studied architecture in Zürich, Switz. Following a European tour, he began his practice in Amsterdam in 1889. Beginning in the early 1900s, he carried out city planning for residential areas in a number of Dutch cities. During his visit to the United States in 1911 , Berlage studied construction by the American architects Louis Sullivan and Frank Lloyd Wright and introduced them to Europe. He died on August 12, 1934 in The Hague.
Image source: https://upload.wikimedia.org
What are his major works?
Amsterdam Stock Exchange or Beurs van Berlage (1897–1903)
Algemeenen Nederlandschen Diamantbewerkersbond or Diamond Workers' Union building in Amsterdam and it was opened in 1900. Berlage's design was inspired by Italian people's palaces.
Image source: https://anno1890.files.wordpress.com
Villa in Groningen 1894
Office building in The Hague 1895
Villa Henny in The Hague 1898
Plan for Amsterdam South 1901
Villa Berlage in The Hague 1914
St. Hubertus hunting lodge in Otterlo 1914-1920 (today is a part of  Museo Kröller-Müller)
Municipal Museum of The Hague 1919-1934
Church in The Hague 1926
Gemeentemuseum Den Haag was built in The Hague in 1934 and thus in the final phase of the architect's stylistic development.
Image source: https://cdn.theculturetrip.com
Amsterdam Stock Exchange 
Amsterdam Stock Exchange or Beurs van Berlage (1897–1903) is the most celebrated Berlage's building, which revealed his respect for the expressive power of constructional arched brickwork. The robust detailing and his love of brickwork and clear expressive functions (such as the kneelers from which the segmental arches in the hall spring, and the junctions between load-bearing structure and metal trusses) made him a precursor of the Amsterdam School, while his writings earned him the respect of the young, aspiring members of the avant-garde.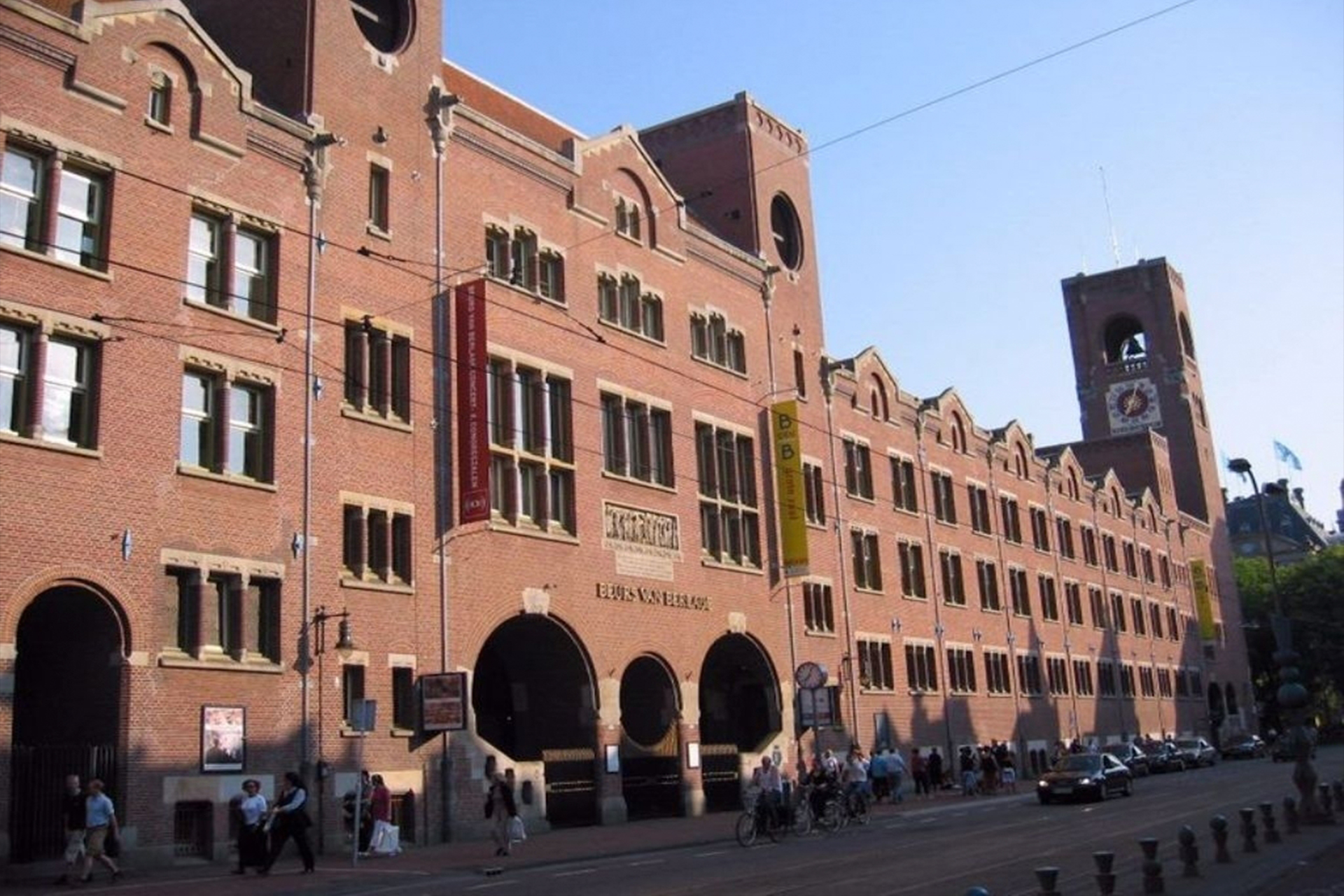 Image source: https://www.citiesnstories.com
How can we identify Berlage's style?
Berlage was inspired by the combination of Henry Hobson Richardson's neo-Romanesque brick architecture and the iron structures used in the brick of the Castle of the Three Geckos in Domenech y Montaner. He also used the ideas of Viollet-le-Duc in his project for the Amsterdam Stock Exchange. Load-bearing bare brick walls and the idea of ​​primacy of space have become the guiding principles of Hollandse Zakelijkheid.  After 1911, Berlage was particularly influenced by American technology and design, and found particular resonance with the organic architecture of Frank Lloyd Wright. He is considered a mediator between traditionalists and modernists.
Image source: https://architectureartweb.wordpress.com
Info sources:
http://www.charlotte-salomon.nl