Since the earliest times, humankind has had a close association with
clay

. From its first uses in architecture as a building material, tool creations and pottery, to a multitude of industrial uses, clay is one of the most important brick of civilization.
Image source: http://www.commentfaiton.com/fiche/voir/352710/comment-battre-de-l-argile
---
What is Clay?
The term clay is generally applied to a natural material with plastic properties, particles of very fine size, customarily those defined as particles smaller than two micrometres , and very fine mineral fragments or particles composed mostly of hydrous-layer silicates of aluminum, though occasionally containing magnesium and iron. Although, in a broader sense, clay minerals can include virtually any mineral of the above-cited particle size, the definition adapted here is restricted to represent hydrous-layer silicates and some related short-range ordered aluminosilicates, both of which occur either exclusively or frequently in very fine-size grades.
The development of X-ray diffraction techniques in the 1920s and the subsequent improvement of microscopic and thermal procedures enabled investigators to establish that clays are composed of a few groups of crystalline minerals.
Info source: https://www.britannica.com/science/clay-mineral#toc80125
Image source: https://www.gardeningknowhow.com/garden-how-to/soil-fertilizers/how-to-improve-clay-soil.htm
How does clay form?
Clay most commonly forms due to erosion or weathering; both methods involve rocks coming into contact with something, such as air or water, to form the clay from existing minerals on the ground. It is common for clay to form in specific geological environments, such as where there are volcanic deposits, marine sediments or soil horizons.
Erosion and weathering both result in the breaking down of rocks, and this can occur because of natural elements, such as ice and wind, or because of chemical elements, such as acid. The processes result in either primary or secondary clay deposits, with primary deposits originated in the soil where they were formed and secondary deposits moving from where they originated. More rarely, hydrothermal activity can cause clay to form.
Info source: https://www.reference.com/science/clay-formed-5850426113e275b8#
Image source: https://clayever.wordpress.com/2014/02/03/how-clay-is-formed/
What are the types of clay?
Ceramic clays are classified into five classes; earthenware clays, stoneware clays, ball clays, fire clays and porcelain clays. The three most commonly used ceramic clays are earthenware clay bodies, mid-fire stoneware clay bodies, and high-fire stoneware clay bodies. All three are available commercially in moist, ready-to-use form. Clay bodies can also be produced by mixing dry clays and additives with water to create your own desired clay body.
Eartheware clays– were some of the earliest clays used by potters, and it is the most common type of clay. The clays are easily worked and can be sticky. Earthenware clays contain iron and other mineral impurities which cause the clay to reach optimum hardness at between 1745°F and 2012°F (950°C and 1100°C).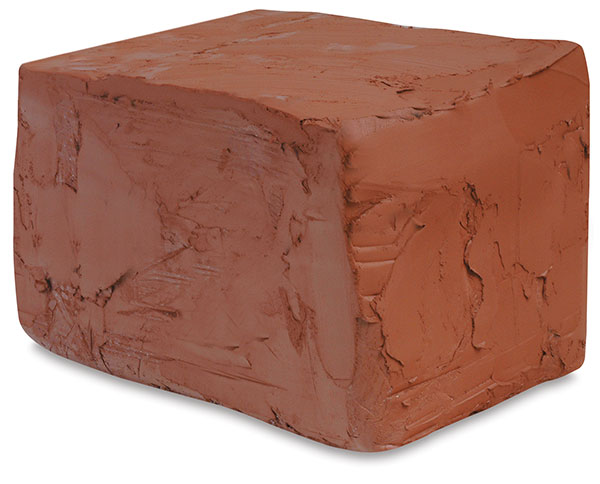 Stoneware clays – are plastic and are often grey when moist. Their fired colors range through light grey and buff, to medium grey and brown. Fired colors are greatly affected by the type of firing.
Ball clays – cannot be used by themselves due to their excessive shrinkage during drying and firing. They are extremely useful, however, when added to other clays to increase workability and plasticity.
Fire clays – vary widely in their characteristics. The hallmark is their high firing range. They mature at about 2696°F (1500°C). Although relatively free from mineral impurities, they tend to have spots of iron which lend a speckled appearance once fired.
Kaolin clays – due to their mineral purity, kaolin clays are used for porcelain. Although kaolin clays do have some range in color, they are all very light in color. While moist, they will be light grey and will fire in the range between a very light grey or buff, to near-white and white.
Info source: https://www.artmolds.com/clay-types
Image source: http://www.dickblick.com/products/blick-red-earthenware-clay/
http://www.rocks4u.com/health-benefits-of-minerals
What Are the Stages of Clay works?
Clay goes through several stages before it is ready to be fired and then painted or glazed for decorating.
Raw: Clay is in a reddish raw form to begin with. It is mostly found in mountain areas near rivers where the dirt is pulled to the ground by gravity. Small particles of dirt become soaked and absorb together, turning into a soft pliable substance known as clay. This is in its rawest form. Raw clay can also have a purple, black or gray look to it.
Slip: Raw clay that has water added to it turns into what's known as slip. It takes on a wet, mud-like texture and is very soft. It is similar to the feeling of toothpaste. Slip can be used like a glue substance in sculpting to add appliques and clay embellishments to already dried out clay. It is also used to create the glaze painted on over clay art after it has been in the kiln.
Bone Dry: This is the most delicate stage as the clay is extremely dry and all the water has fully evaporated out of it. Not handling clay art carefully can result in it breaking. Bone dry clay is also known as greenware since it turns a greenish color as it dries. The reddish hue fades from the clay the more it dries out. It can still be recycled by soaking it a long time in water to regain its moisture.
Plastic: The plastic stage of clay is the most known. This is where artists play with the clay to form, mold and sculpt pottery and artistic pieces. It is easily workable and can be recycled if the sculpture is not desirable. This is also the stage it is used on a pottery wheel. Artists use pinching, coiling and slab techniques to sculpt the clay into pots and sculpture designs.
Leather-Hard: When the clay ages and dries out after sculpting is done, it is known as leather-hard. It feels like hard cheese in this stage. This is when artists can carve designs in their clay work and add features and decorations to the outside of the sculpted clay. It is sturdy enough to withstand pressure without collapsing. It can also be made into plastic again if it is soaked in water for a few days.
Bisque: Clay is in the bisque, or bisqueware, stage after it has been fired in a kiln once. It is still porous, but cannot become soft again if water is added to it. No additional clay pieces are able to be added to the design after it's been fired once. The firing of the kiln fully hardens the clay and this is the time when the sculpture can be glazed.
Fired: This is the final stage when the clay is put in the kiln again. The glaze is painted on the pot or sculpture to add a shine over the art. The second firing in the kiln hardens it and completes the art. At this last stage, it is also known as stoneware. It is not able to be softened again or recycled back to plastic form.
Info source: http://www.ehow.com/info_8738416_stages-clay.html
Image source: http://arteast.org/tag/clay/
https://jenniferallenceramics.com/potter-of-the-month-series/2013-2/kris-bliss/
What are the characteristics of Clay?
Ion exchange: Clay minerals are able to adsorb certain cations and anions and retain them around the outside of the structural unit in an exchangeable state, generally without affecting the basic silicate structure.
The ion-exchange properties of the clay minerals are extremely important because they determine the physical characteristics and economic use of the minerals.
Physical properties: Clay mineral particles are commonly too small for measuring precise optical properties. Reported refractive indices of clay minerals generally fall within a relatively narrow range from 1.47 to 1.68. In general, iron-rich mineral species show high refractive indices, whereas the water-rich porous species have lower ones.
Clay-water relations: Clay materials contain water in several forms. The water may be held in pores and may be removed by drying under ambient conditions. this water may occur in interlayer positions or within structural channels. Finally, the clay mineral structures contain hydroxyls that are lost as water at elevated temperatures.
The water-retention capacity of clay minerals is generally proportional to their surface area. As the water content increases, clays become plastic and then change to a near-liquid state.
Interactions with inorganic and organic compounds: Cationic organic molecules, may replace inorganic exchangeable cations present in the interlayer of expansible minerals. Polar organic molecules may replace adsorbed water on external surfaces and in interlayer positions.
Size and shape: Well-crystallized kaolinite occurs as well-formed, six-sided flakes, frequently with a prominent elongation in one direction. Halloysite commonly occurs as tubular units.
In some cases the flake-shaped units are discernible, but frequently they are too small or too thin to be seen individually without special attention.
Solubility: The solubility of the clay minerals in acids varies with the nature of the acid and its concentration, the acid-to-clay ratio, the temperature, the duration of treatment, and the chemical composition of the clay mineral attacked. In general, ferromagnesian clay minerals are more soluble in acids than their aluminian counterparts.
Info source: https://www.britannica.com/science/clay-mineral/Chemical-and-physical-properties#toc80141
Image source: https://www.treehugger.com/bathroom-design/5-great-reasons-to-use-clay-as-soap-take-the-1-week-challenge-part-ii.html
How was Clay used throughout history?
Clay has been used since the very beginnings of civilisation, for making cooking pots, bricks, porcelain, and also drainage pipes. Both brick clays and other clays are used for other purposes, such as the manufacture of clay pipes, and for floor and wall tiles. Fireclays are used for more refractory purposes such as heat-resistant tiles or bricks. Ball clays are used for ceramics. China clay, predominantly kaolinite, is used in ceramics, as a filer and in drug manufacture. Expanded clays are used as a lightweight aggregate in the manufacture of expanded clay blocks used for insulation. However, the major use of clay, after brick manufacture, is in the manufacture of cement.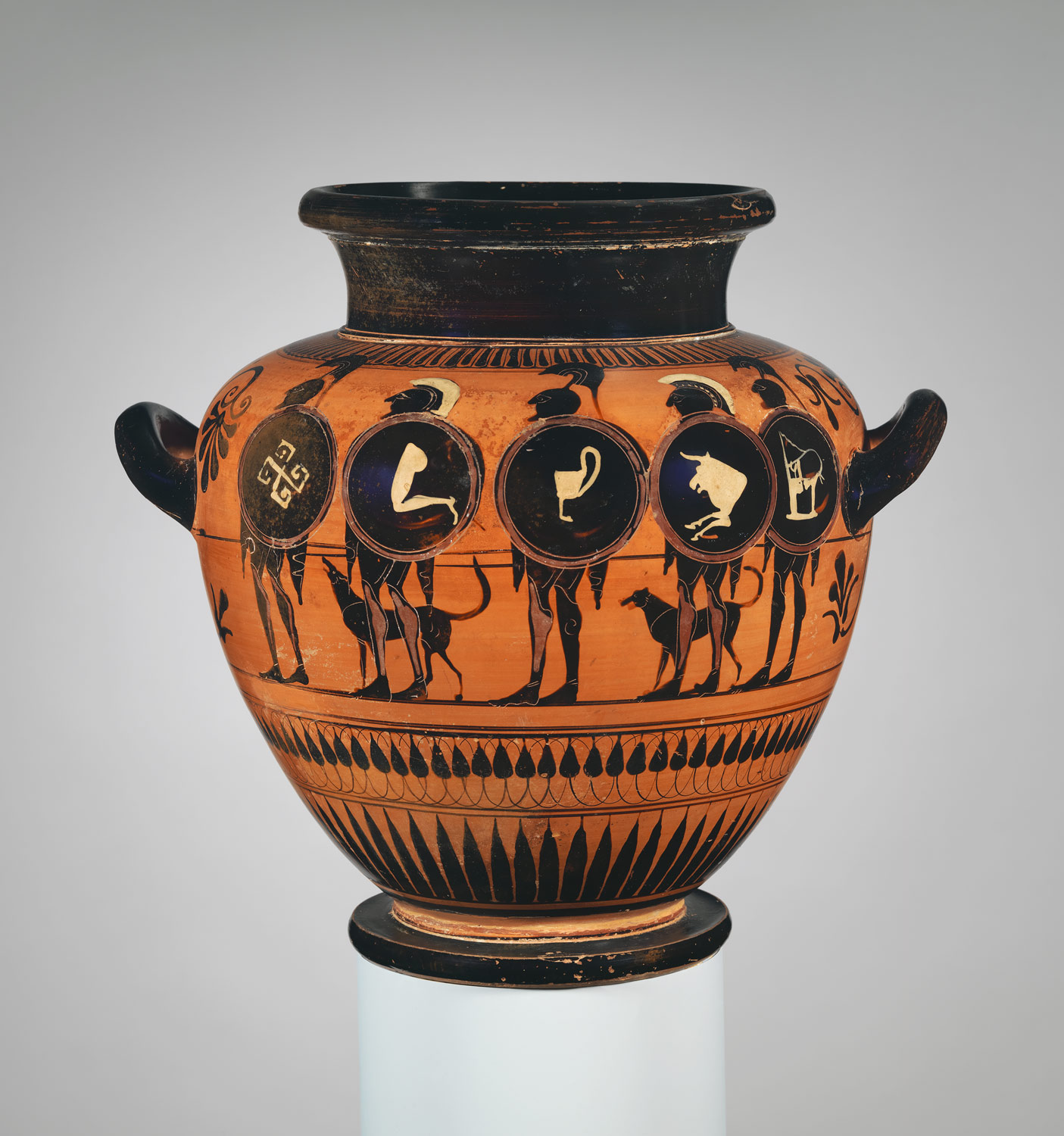 Highly absorbent, bentonite is much used in foundry work for facing the moulds and preparing the moulding sands for casting metals. The less absorbent bentonites are used chiefly in the oil industry, e.g., as filtering and deodorizing agents in the refining of petroleum and, mixed with other materials, as drilling muds to protect the cutting bit while drilling. Other uses are in the making of fillers, sizings, and dressings in construction, in clarifying water and wine, in purifying sewage, and in the paper, ceramics, plastics, and rubber industries.
Info source: https://www.ucl.ac.uk/earth-sciences/impact/geology/london/ucl/materials/clay
Image source: http://www.metmuseum.org/toah/hd/vase/hd_vase.htm
Where can we find clay today?
Clays composed of kaolinite are required for the manufacture of porcelain, whiteware, and refractories. Clays composed of a mixture of clay minerals, in which illite is most abundant, are used in the manufacture of brick, tile, stoneware, and glazed products. In addition to its use in the ceramic industry, kaolinite is utilized as an extender in aqueous-based paints and as a filler in natural and synthetic polymers.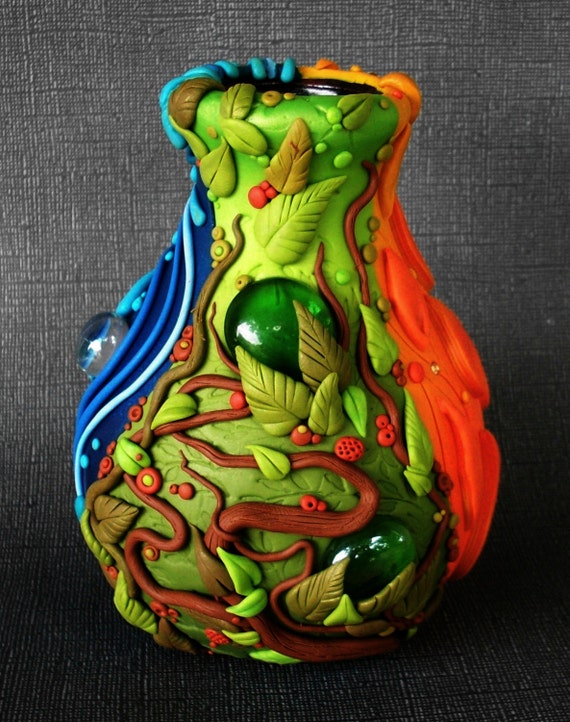 Smectitic clays (bentonite) are employed primarily in the preparation of muds for drilling oil wells. This type of clay, which swells to several times its original volume in water, provides colloidal and wall-building properties. Acid treatment of some smectite clays increases their decolorizing ability. Much gasoline is manufactured by using catalysts prepared from a smectite, kaolinite, or halloysite type of clay mineral.
Tons of kaolinite clays are used as paper fillers and paper coating pigments. Palygorskite-sepiolite minerals and acid-treated smectites are used in the preparation of no-carbon-required paper because of the colour they develop during reactions with certain colourless organic compounds.
Recently, clays have become important for various aspects of environmental science and remediation. Dense smectite clays can be compacted as bentonite blocks to serve as effective barriers to isolate radioactive wastes. Various clays may absorb various pollutants including organic compoundsand inorganic trace metals from soils and groundwater.
Info source: https://www.britannica.com/science/clay-mineral/Chemical-and-physical-properties#toc80154
Image source: https://www.etsy.com/listing/156024821/three-elements-vase-polymer-clay-and