The Layerwood chair is an example of the famous wood bending technique developed by Michael Thonet. Today, the renowned cabinetmaker and furniture designer is synonymous with elegance and vintage industrial design.
Image source:https://en.wikipedia.org/wiki/Michael_Thonet#/media/File:Michael_Thonet.jpg
Image source: https://search.creativecommons.org/photos/979eda92-11aa-4296-888b-089768c4433c by Dominik Matus

Innovative chair 
In the 1830s Thonet began experimenting with furniture using glued and bentwood slats. In 1836, Thonet successfully created the Boppard Layerwood Chair, the predecessor to the Bentwood Model 14, using glue as a component. Thonet even acquired a glue factory in 1837 that produced the glue used for this process.  Another interesting fact is that the chair did not require any glue at all, which left Thonet with a factory that he did not need.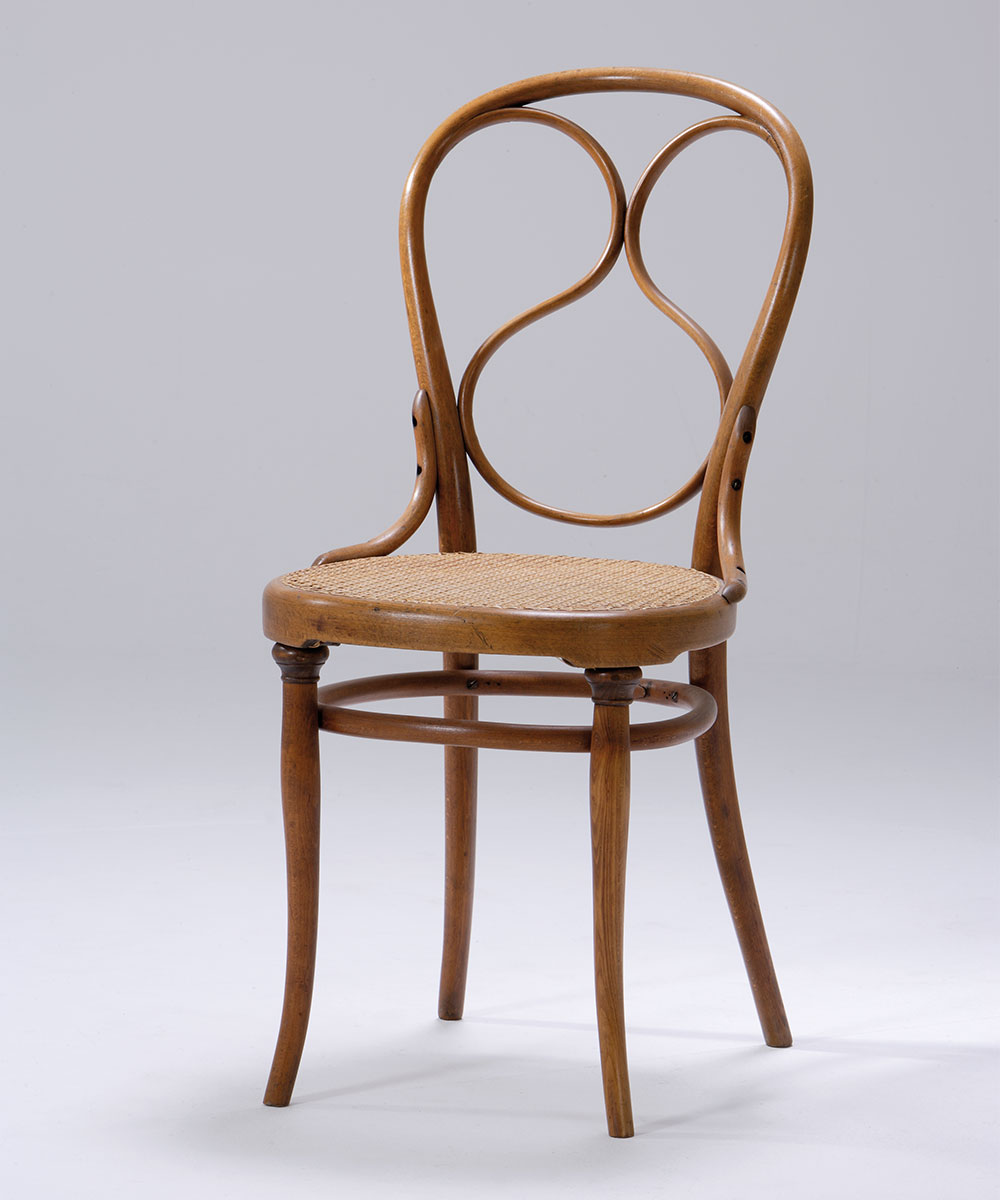 Image source:https://www.boisbuchet.org/collection/n-1-for-the-palais-schwarzenburg/
Image source: https://search.creativecommons.org/photos/93f9543d-9d1a-4b64-92a7-56fee9f754e6 by Holger.Ellgaard

Image source:https://museum-boppard.de/explore/thonet-varietyofproducts/#Katalog-Seite-01
:https://museum-boppard.de/wp-content/uploads/2015/09/Katalog-Seite-
The Boppard Layerwood chair was the first success of Michael Thonet, although he was unable to obtain a patent in various countries for the chair technology he invented. The Thonet chair was created using light and strong woods, curved into very graceful shapes thanks to the use of hot steam. Thus, he was able to create a large number of unique, comfortable and durable designs. Despite his initial difficulties, the use of hot steam and wood laid the foundation for his tremendous success.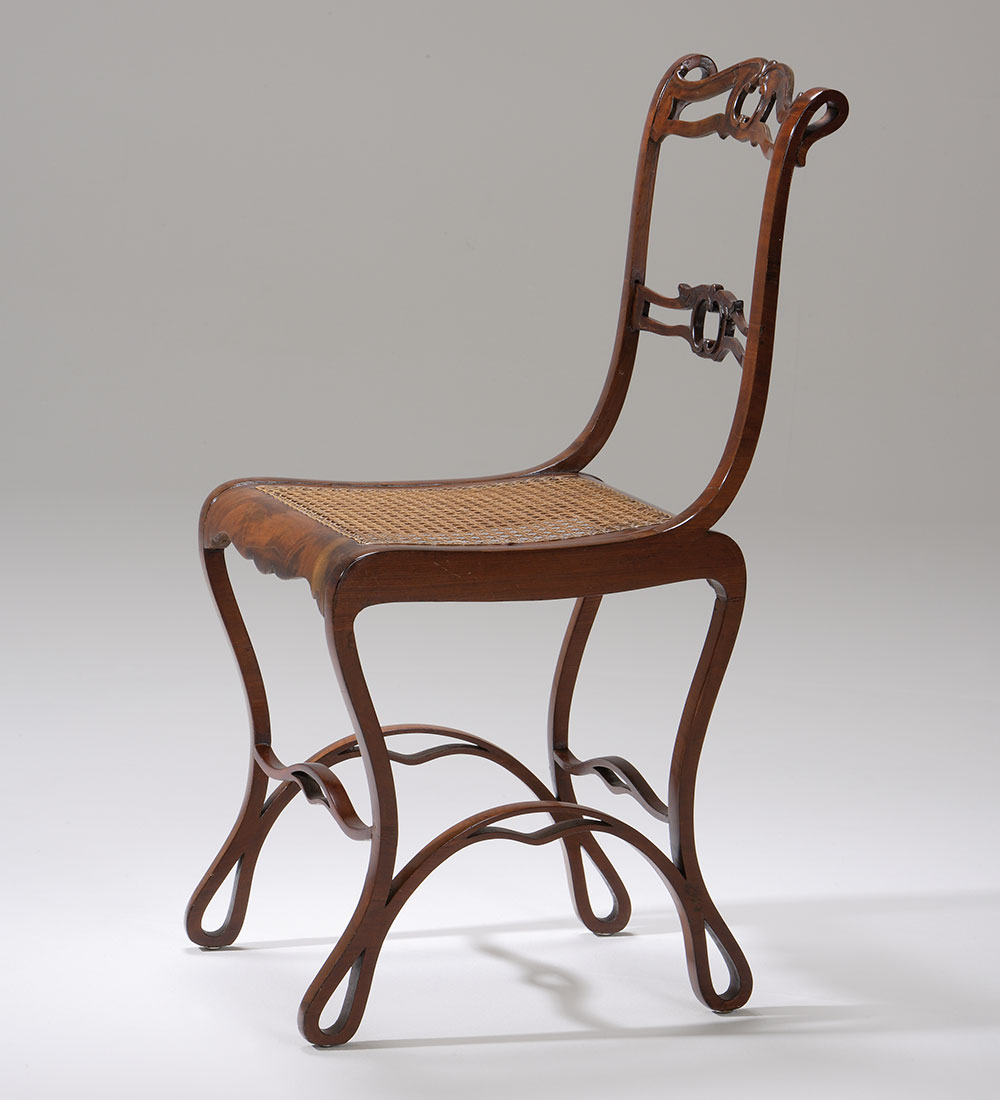 Image source:https://www.boisbuchet.org/collection/boppard-chair/
Object name: Boppard Chair
Object type: Chairs, Seating
Material: Strips of bent and glued wood, turned wood, veneer, rattan
Dimensions: 85,5 x 42,5 x 50 cm
Manufacturer: Michael Thonet, Boppard am Rhein, Germany
Image source: https://museum-boppard.de/explore/thonet-varietyofproducts/#Katalog-Seite-07
:https://museum-boppard.de/wp-content/uploads/2015/09/Katalog-Seite-05.jpg
---
Info sources:
https://www.huset.com.au/blog/a-breif-history-of-thonet-bentwood-chairs/ https://www.dezeen.com/2014/12/20/a-zdvent-calendar-thonet-no-14-chair/
https://www.nytimes.com/2008/11/10/arts/10iht-design10.1.17621906.html  https://www.boisbuchet.org/collection-type/seating/