Hugues Sambin was a French sculptor, architect, designer, and engraver. He created an exuberant ornamental style, which spread widely in architectural and furniture decoration during the 16th Century.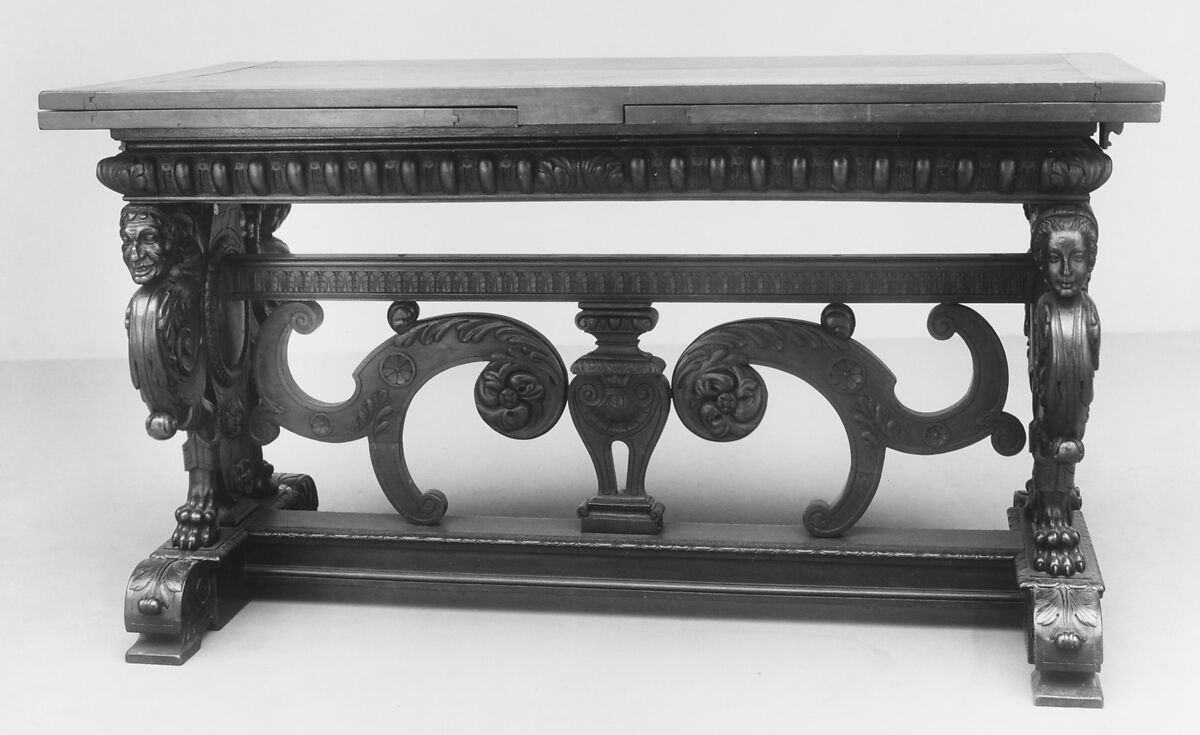 Image source: https://www.metmuseum.org/art/collection/search/192759?searchField=All&sortBy=Relevance&ft=Hugues+Sambin&offset=0&rpp=20&pos=5
About his life
Hugues Sambin was born around 1520 in a family of a menuisier. He established himself in Dijon as a master craftsman (maître-menuisier), as well as in the role of an architect, designer, and engineer. In 1544 Hugues Sambin spent half a year working at the Palace of Fontainebleau, where he became acquainted with works of Rosso Fiorentino and Francesco Primaticcio that represented the height of the mannerist movement under François I and undoubtedly influenced the young woodworker. Later he would incorporate the mannerist aesthetic in his decorative elements and building designs.
Image source: https://search.creativecommons.org/photos/9855fbfb-7c7f-4a81-be8f-4462f49ae521 by Quentin Verwaerde
What are his major works?
Sabmin's most important work is Oeuvre de la diversité des termes dont on use en architecture. It presents woodcut engravings, which were a more common medium for illustrated books of that time and particularly in the major printed architectural treatises of the French Renaissance. Although the Oeuvre is not a "traité"(catalog) like those of Androuet du Cerceau and Philibert de l'Orme. Sambin's work presents the author as "architecteur en la ville de Dijon"(architector in the city of Dijon). He stated that his goal in publishing the volume was to "servir à plaisir aux ouvriers et aux architectes"(to make his images available to both artisans and architects).
Image source: https://fr.wikipedia.org/
How can we identify Sambin's style?
His engravings on furniture and decorative sculptures were inspired by classical antiquity. He was largely responsible for the school of Sambin or Burgundian style, a provincial French Renaissance furniture style of the Rhone Valley area. Typically Renaissance in its use of architectural elements, it was noteworthy for its massive construction and high-relief carved decoration. "Cabinet à deux corps" (bunk wardrobe) with carved human or allegorical figures is typical of the Burgundian style. This style favored muscular satyrs, lion heads, and eagles, as opposed to the Ile-de-France school, which defined the style of Henry II's furniture.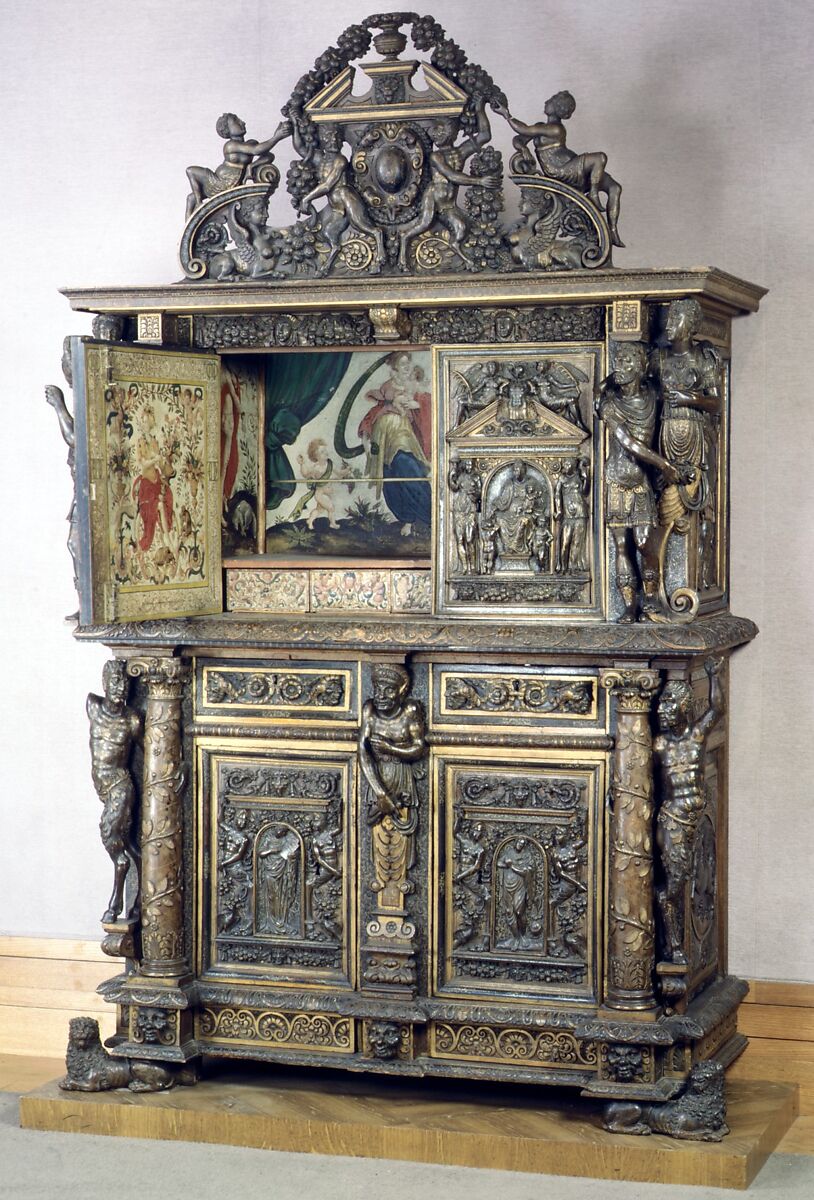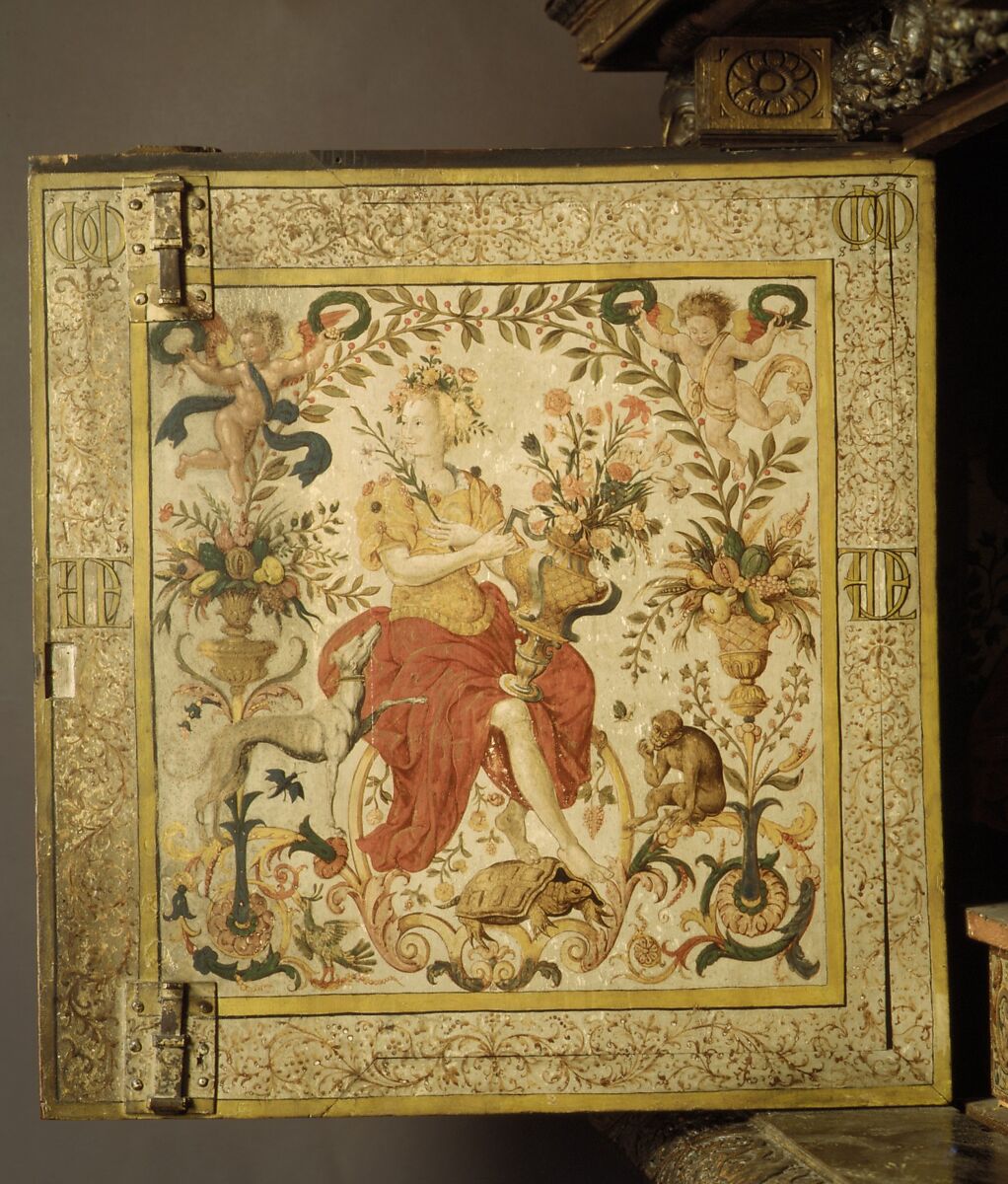 Images source: https://www.metmuseum.org/art/collection/search/195418?searchField=All&sortBy=Relevance&ft=Hugues+Sambin&offset=0&rpp=20&pos=8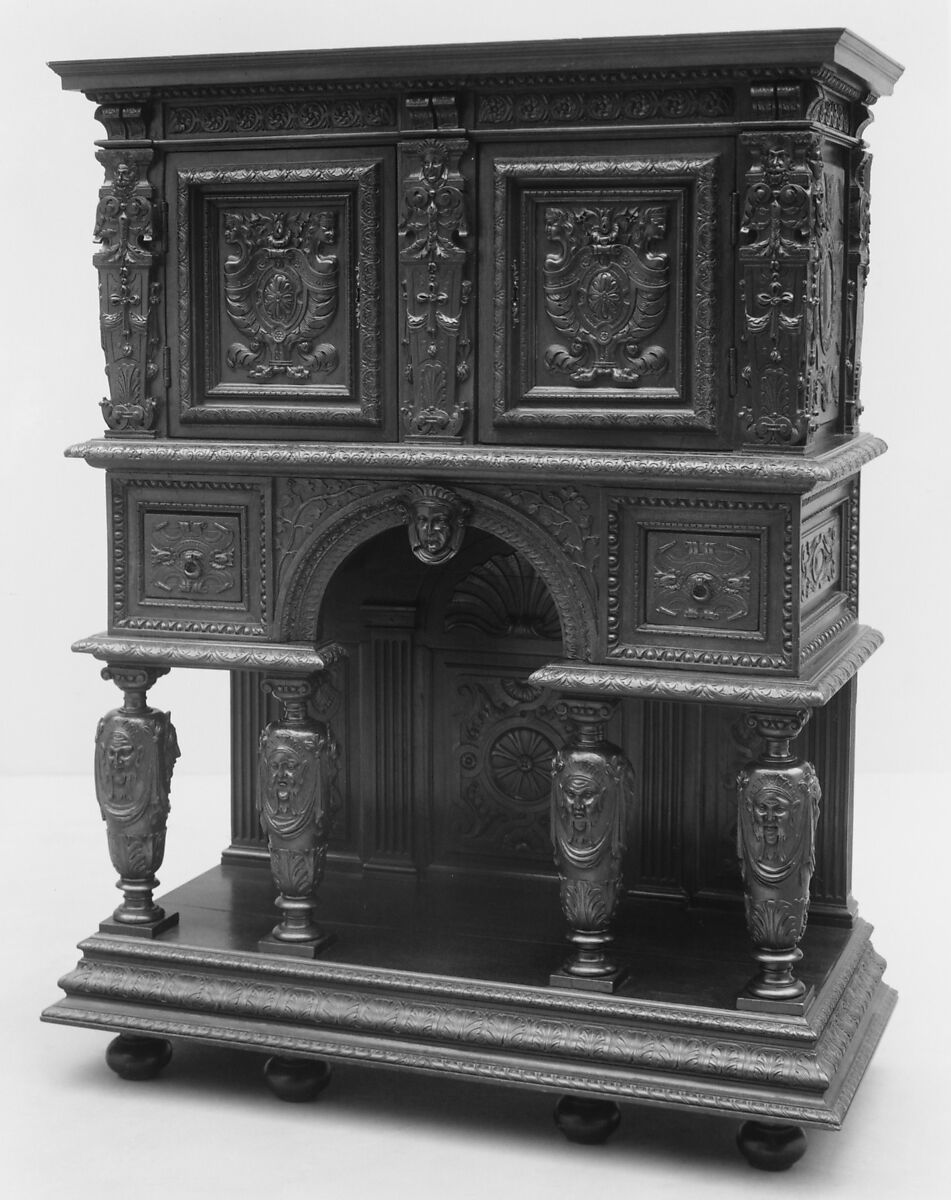 Image source: https://www.metmuseum.org/art/collection/search/192761?searchField=All&sortBy=Relevance&ft=Hugues+Sambin&offset=0&rpp=20&pos=4
---
Info sources:
https://explore.lib.virginia.edu/exhibits/show/renaissance-in-print/architecture/sambin
The Fairchild Books Dictionary of Interior Design
http://www.european-furniture-styles.com/Henry-II-Furniture.html