Walter Crane è stato un artista inglese ed illustratore di libri. Egli è considerato l'autore di libri per bambini più influente e prolifico della sua generazione.
Sorgente immagine: https://search.creativecommons.org/photos/96bfe418-d2aa-42ed-af5c-57da0bb216be , emmeffe6
Walter Crane fu un artista dall'attività multiforme e variegata, che non si dedicò esclusivamente all'illustrazione del libro, egli infatti produsse anche opere pittoriche e collaborò in modo fecondo con la Firm di William Morris. Crane fu un esponente del movimento dell'Arts and Crafts ed è considerato uno dei pionieri del Liberty.
La produzione artistica di Crane include oltre ad una serie di dipinti ed illustrazioni, anche opere di grafica, acquerelli, manifesti, disegni per stoffe, carte da parati, vetrate e gioielli. Egli è anche ricordato per la creazione di un numero di immagini iconiche associate al movimento socialista internazionale.
Sorgente immagine: https://en.wikipedia.org/wiki/Walter_Crane#/media/File:Walter_T._Crane_-_La_belle_Dame_Sans_Merci_(1865).jpg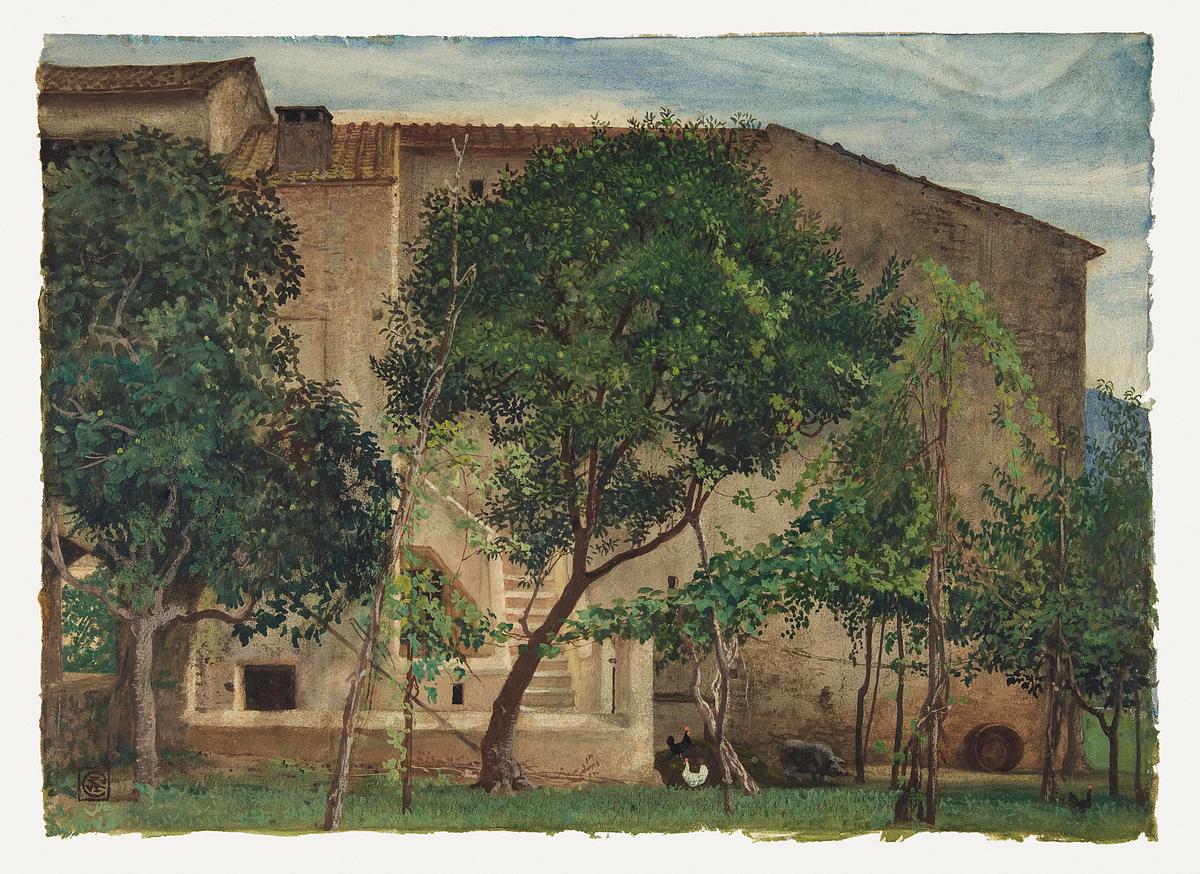 Sorgente immagine: https://search.creativecommons.org/photos/7684dc84-ea0f-4003-910b-65f1627ee7fd , The Metropolitan Museum of Art
Crane è un artista colto e raffinato, le sue figurazioni risentono dell'influenza del movimento preraffaellita contaminato con influenze dell'arte giapponese e dell'arte italiana del Quattrocento. Egli fu uno studente diligente del celebre artista e critico John Ruskin.
Crane ha illustrato moltissime fiabe tutt'oggi famose, tra cui La bella e la Bestia, Cappuccetto Rosso, Il gatto con gli stivali, La bella Addormentata nel bosco, Cenerentola. In queste opere è evidente la nota medievale e gotica (di chiara derivazione preraffaellita), soprattutto nella scelta di scenari terrificanti e fantastici nelle ambientazioni.
Sorgente immagine: https://search.creativecommons.org/photos/63a7db5e-ff9f-44b8-98f2-bcb755d01d8f , thecmn
Nella sua vasta opera di illustratore, Crane, fonde e combina varie sollecitazioni artistiche, frutto della sua ampia esperienza e cultura figurativa: gli affreschi egizi e pompeiani, i bassorilievi ellenici, gli ornati dei quattrocentisti italiani e gli albi giapponesi.
Quali sono le opere più significative di Walter Crane?
Tra le più importanti illustrazioni ed opere pittoriche si distinguono:
Princess Belle-Etoile (1834),

The Lady of Shalott (1862),

Ruth and Boaz (1863),
La belle Dame Sans Merci (1865),
The Frog Prince (1874),
L'opera del bambino (1877),
Racconti domestici da Grimm (1882),
Ritratto della Moglie Mary Frances (1882),
Diana and Endymion (1883),
The miller, his son and the donkey (1887),
Cavalli di Nettuno (1892),
The Swan Maidens (1894).
Sorgente immagine: https://en.wikipedia.org/wiki/Walter_Crane#/media/File:Crane_title.jpg
Sorgente immagine: https://search.creativecommons.org/photos/f9d0e656-f045-462c-9b12-ee19f185aca7 , crackdog
---
Riferimento testo:
Per ulteriori riferimenti visitare: www.jbdesign.it/idesignpro