The Sheraton style was especially important and widespread from 1790 to 1820. Today it is known as one of the greatest episodes of the golden age of furniture in England.
Image source:https://en.wikipedia.org/wiki/Sheraton_style
Who Was Thomas Sheraton
Thomas Sheraton was born in Stockton-on-Tees in 1751. He never received specialized training to improve his working skills. He taught himself drawing and geometry and was probably apprenticed to some local cabinet-makers shop. In early life, he called himself a mechanic, with little advantages coming from academic education. He moved to London around 1790 when he was forty years old. Throughout his life, religion played an important role in his work.
His major works
"The Cabinet Maker's and Upholsterer's Drawing Book", was published  by Sheraton in four volumes in 1791, shortly after Hepplewight's publication.
In 1803 he also completed "The Cabinet Dictionary".
In 1805 he published the first volume of "The Cabinet Maker, Upholsterer and General Artist's Encyclopaedia".
He is considered one of the "big three" English furniture makers of the 18th century, along with Thomas Chippendale and George Hepplewhite.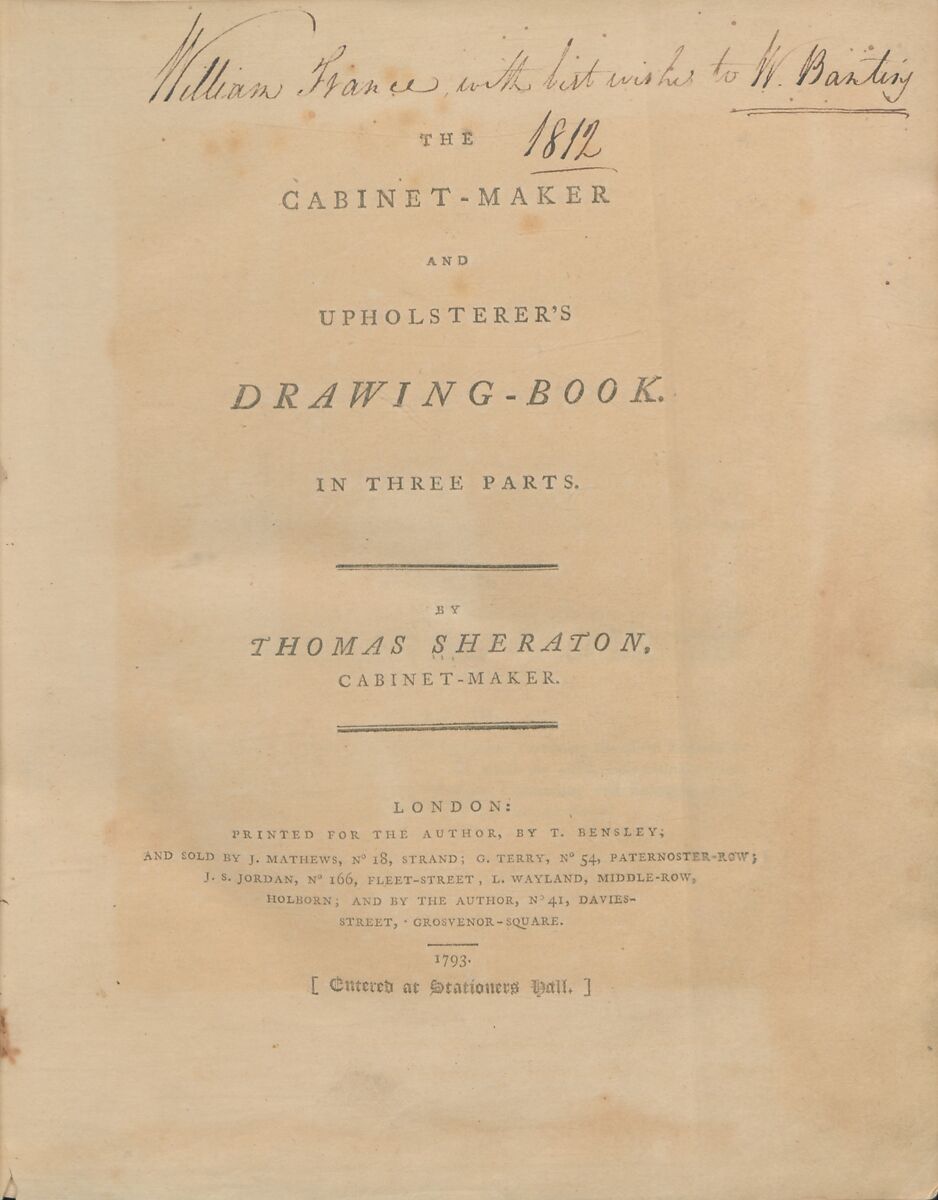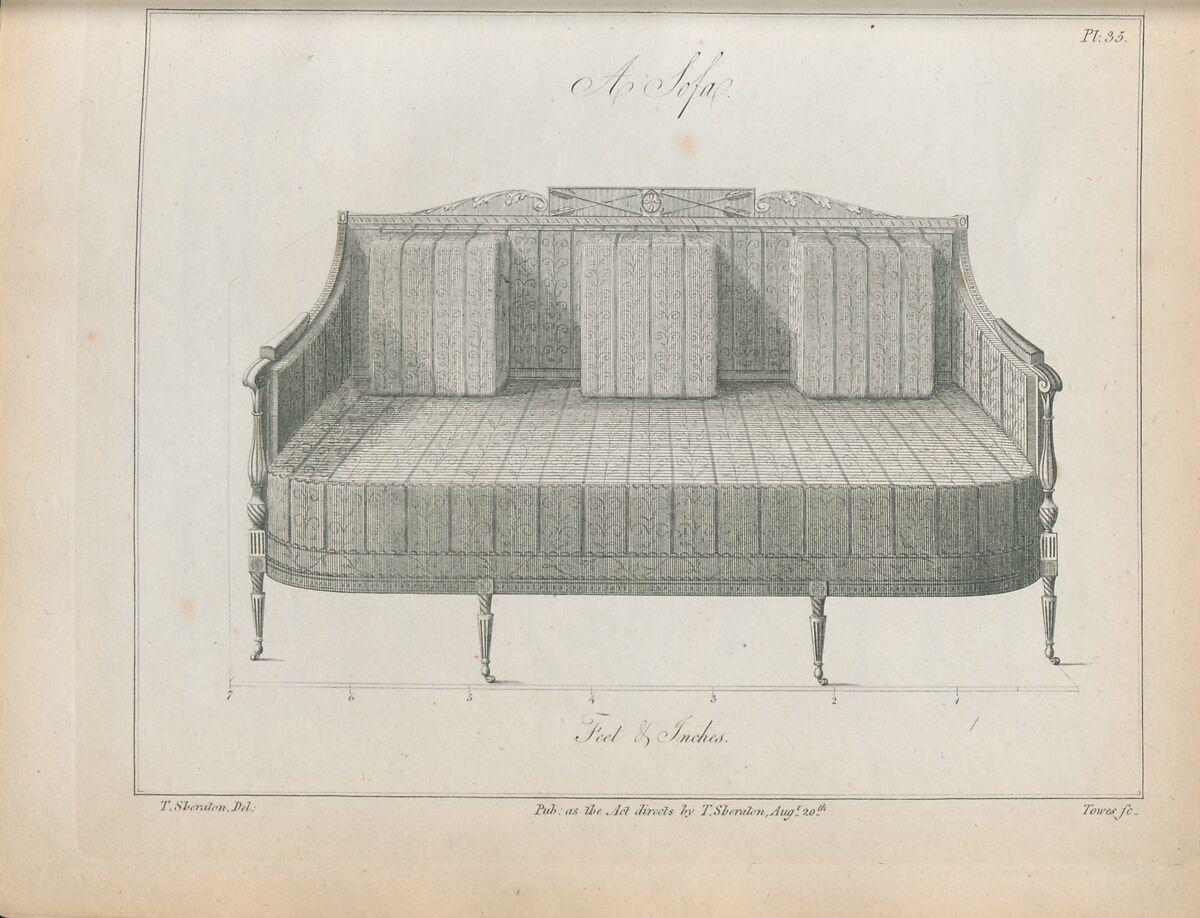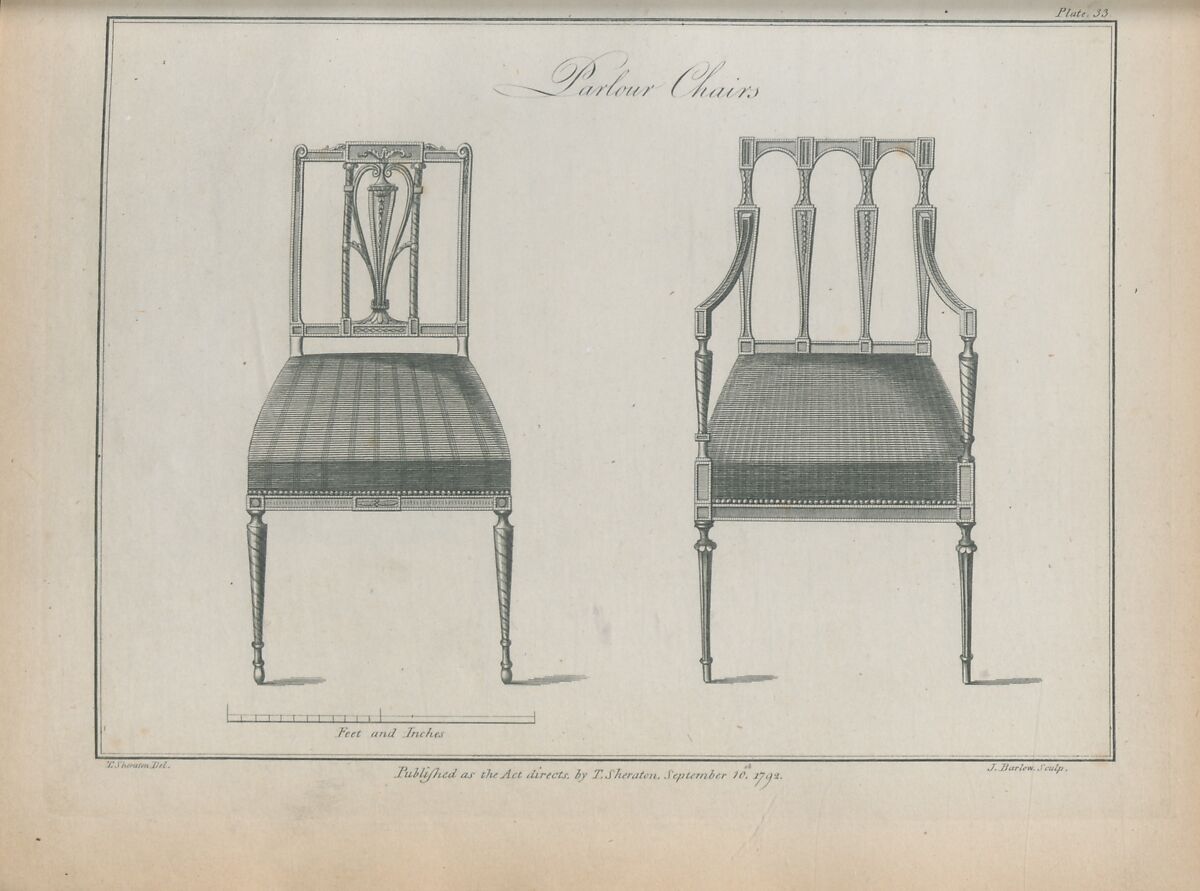 Images source: https://www.metmuseum.org/art/collection/search/700232?searchField=All&sortBy=Relevance&ft=Thomas+Sheraton+(1751-1806)&offset=0&rpp=20&pos=2
About Sheraton style
Sheraton furniture featured contrasting veneers and inlays. Dealing with woods, his favorite types for the decorations were: tulipwood, birch, ash, and rosewood. For the base, satinwood was his favorite, along with mahogany, beech, and walnut. His way of working can be recognized by:
Rectangular and rectilinear frames, in contrast with Heppelwhite's;
Sheraton pieces usually have straight, tapered, legs;
Motifs such as urns, rosettes, and flowers;
Japanned motifs.
Image source: https://search.creativecommons.org/photos/09675afa-68d9-42d1-8a1c-c0412077a4a6 by AnonymousUnknown author

---
Info source: https://study.com/academy/lesson/sheraton-furniture-history-style-characteristics.html