Image Source: https://search.creativecommons.org/photos/729bad9a-21f4-428a-831f-871ed3d4040e by Gage Skidmore
Even though this art movement might not be recognized as a separate style in the world of design, for many people eclecticism is still perceived as a separate and distinct movement.
The first person who has brought the term "eclectic" into the world is presumed to be Johan Joachim Winckelmann (German art historian and archaeologist.). This term was used for the work of Carracci, who created his painting combining classical tradition with the elements of the Renaissance.
Image source: https://search.creativecommons.org/photos/f94ae58e-6601-45ca-be0e-93621a29f7f6 by Héliodore
The eclectic style it is characterized by the fact that it is not a particular style. It is the borrowing of a variety of styles, ideas, and theories, drawn from different periods and different origins and combining them within a single project.
A lot of effort, thoughts, and creativity is necessary to make the project, in eclectic style, look logically interconnected.
More than just throwing everything together, eclectic design works to make all these different styles work cohesively.
Elements are thoughtfully connected with the other parts of the style in the space.
Colors, fabric, and finish tend to be neutral to further help these different influences come together and avoid the chaotic look with the other features of the design.
Image source: https://search.creativecommons.org/photos/5bdb6b6a-c598-44b5-ae0c-7b72ee4732b8 by Gary Lee Todd, Ph.D.
Contemporary context
In contemporary society, styles that echo many different cultural and historical styles are described as "eclectic" although references to eclectic architecture within literature and media usually relate to buildings constructed within the eclectic movement of the period between the end of the 19th-and the beginning of the 20th century.
Main Eclectic Architects
Daniel Burnham
Alexander Jackson Davis
Josef Hlavka
Richard Morris Hunt
Charles Follen McKim
William Mead
Richard Norman Shaw
Stanford White
Image source: https://search.creativecommons.org/photos/7932d2a6-909a-4f87-b4a2-570f82097790 by neusitas
Image source: https://search.creativecommons.org/photos/36edc6ca-cccb-4e41-8e0e-f284d64baf25 by jazonz
Eclecticism in art
Eclecticism is seen as a kind of mixed style in the fine arts:
"borrowing and combining a variety of styles from different sources" (Hume 1998,5)
Even in art, eclecticism has rarely constituted a specific style: it is the combination of elements of different historical styles in architecture, painting, graphic and decorative arts.
Agostino, Annibale, and Lodovico Carracci had tried to combine in their art the symmetry and grace of Raphael, the line of Michelangelo, the chiaroscuro of Correggio, the color of Titian.
Image source: https://search.creativecommons.org/photos/f6ef0f39-4486-4336-a2ec-fc91c77b3709 by archer10 (Dennis)
Image source: https://search.creativecommons.org/photos/000db1f8-db57-4e30-9d9a-8d722ed61311 by DJANDYW.COM
One of the most influential supporters of eclecticism in the 18th century was the head of the Royal Academy of Arts in London, Sir Joshua Reynolds, who is one of his famous academical Discourses (1774), argued that the painter could use the work of the ancients as a
"joint magazine, always open to the public, from which every man can take all the material he wants" (Reynolds 1775).
In music, the term used can be eclecticism or polystylism.
Eclectic Architecture
Use of forms of various historical styles (Gothic, Renaissance, Baroque, Rococo, etc.)
'Freedom of choice' of architectural and ornamental motifs.
It tended towards the creation of large urban ensembles in the "Russian" or "European" style.
Facade eclectic style architecture, despite some fragmentation and monotonous repetition of parts, gave the front of the building a huge relief and charm.
Examples
Image source: https://search.creativecommons.org/photos/111e2de7-fb6e-4899-a2c2-a0f27343079b by ell brown
The Esplanade is a wide walkway and seafront street in Weymouth, Dorset on the south coast of England.
La Salle, IL. Hegeler Carus Mansion, c. 1876- The attic is the key feature that generally allows quick identification. It often includes dormers on the upper level, providing light behind the mansard roof. The floor plan includes pavilions, which are outward projections of the center or sides of a building.
Image source: https://commons.wikimedia.org/wiki/File:Hegeler-Carus_Mansion_(8765254143).jpg
Eclectic Interior design
Charming, unique, irregular, creative atmosphere.
Line, mass, texture, color, and form are the basic principle that is combined in a way to create a harmonious eclectic interior space.
Two or more styles are used in the same room.
Furniture and accessories used are from different design styles and periods.
Design styles are balanced in proportional size.
Neutral colors.
Image source: https://search.creativecommons.org/photos/87eddc81-ac7a-4f17-abf9-22ffd10cf942 by David Dixon
Image source: https://search.creativecommons.org/photos/3a97654d-4692-4ff2-b466-6c7a1f61306e by vaetter5205
Image source: https://search.creativecommons.org/photos/52621549-fefa-441b-bbea-73114bfa1d18 by Elizabeth Curtis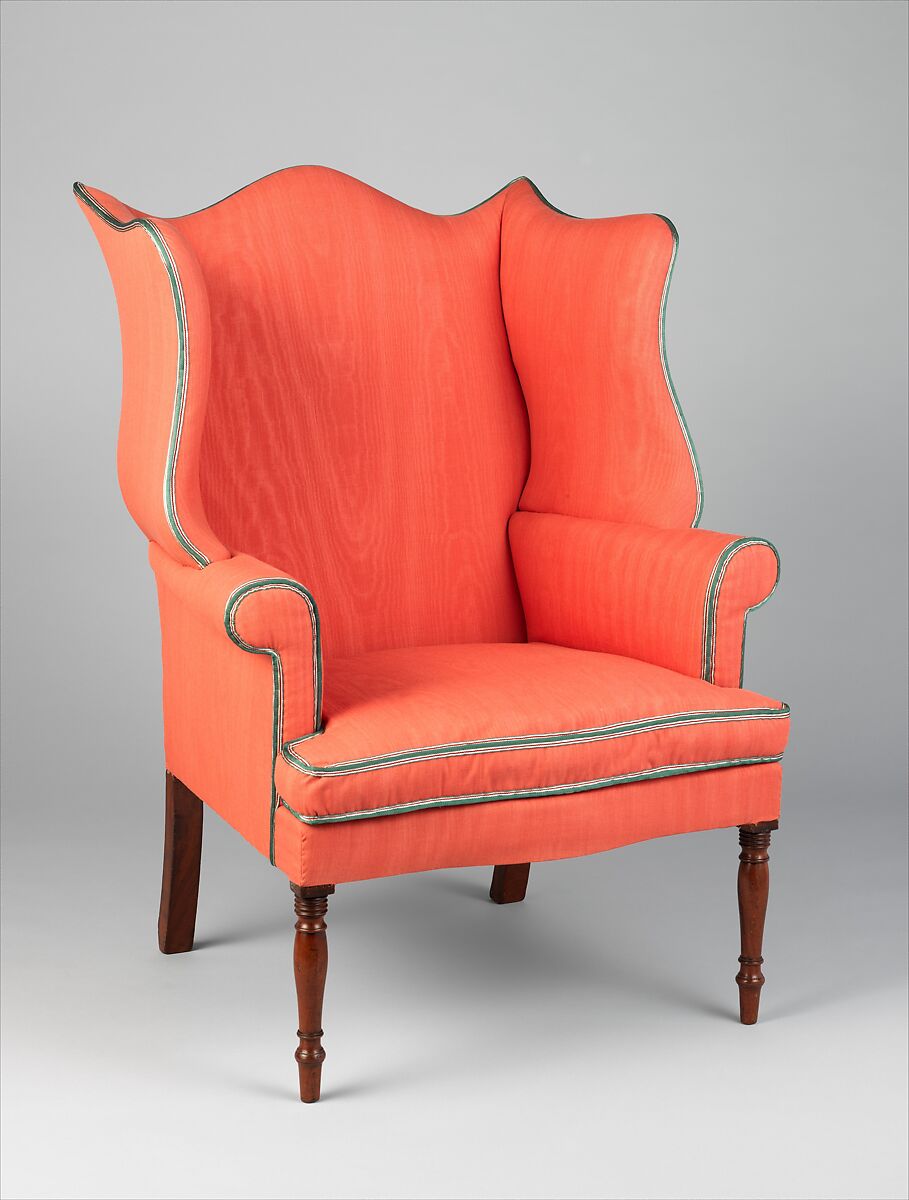 Image source:https://www.metmuseum.org/art/collection/search/3480?searchField=All&sortBy=Relevance&ft=by+hepplewhite&offset=0&rpp=20&pos=1
---
Info sources:
http://www.slideshare.net/sandradraskovic/eclecticism-33883012
https://en.wikipedia.org/wiki/Eclecticism_in_architecture
https://en.wikipedia.org/wiki/Eclecticism_in_art
http://study.com/academy/lesson/eclecticism-in-architecture-definition-meaning.html
http://www.ukweekendbreaks.net/weymouth.php
https://architecturestyles.org/second-empire/
please also visit www.idesign.wiki